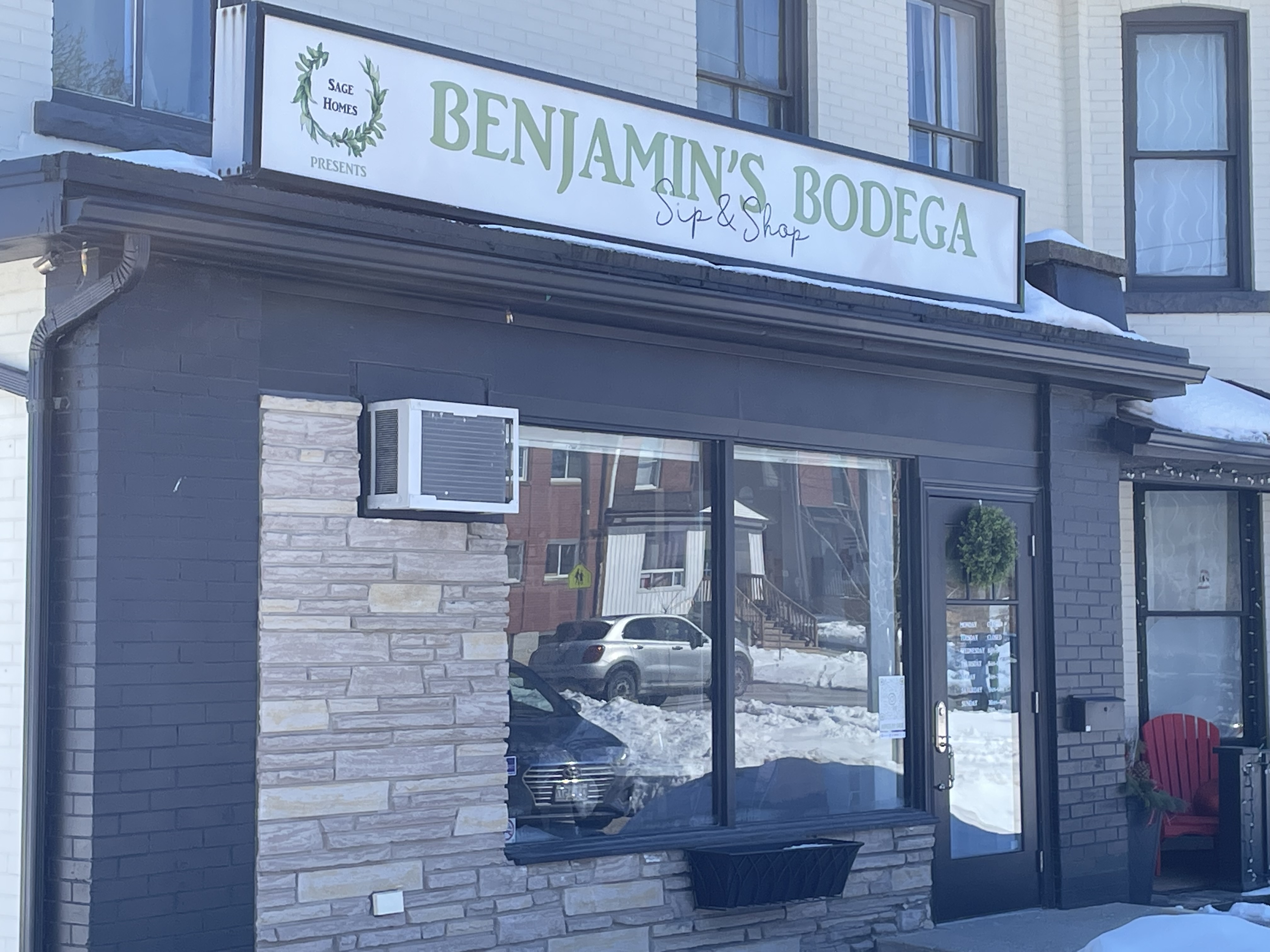 Local shoppers can pick up their purchases at Benjamin's Bodega, located at 88 Waterloo Avenue in Guelph, ON. 

Click here for directions.
After your purchase you will receive an email confirming when your item is ready for pick up at the Bodega. 
APPOINTMENTS ARE NO LONGER NEEDED FOR PICKUPS! Come anytime during regular buisness hours for your bag, and the friendly staff will assist you. 

Benjamin's Bodega is also one of my retail locations! A variety of my sweary mugs will be available there - so if you're after something you couldn't find online, be sure to check out their shelves!
Store Hours:

MONDAY: closed
TUESDAY: closed
WEDNESDAY: 8am-6pm
THURSDAY: 8am-6pm
FRIDAY: 8am-7pm
SATURDAY: 9am-6pm
SUNDAY: 10am-4pm